Articles »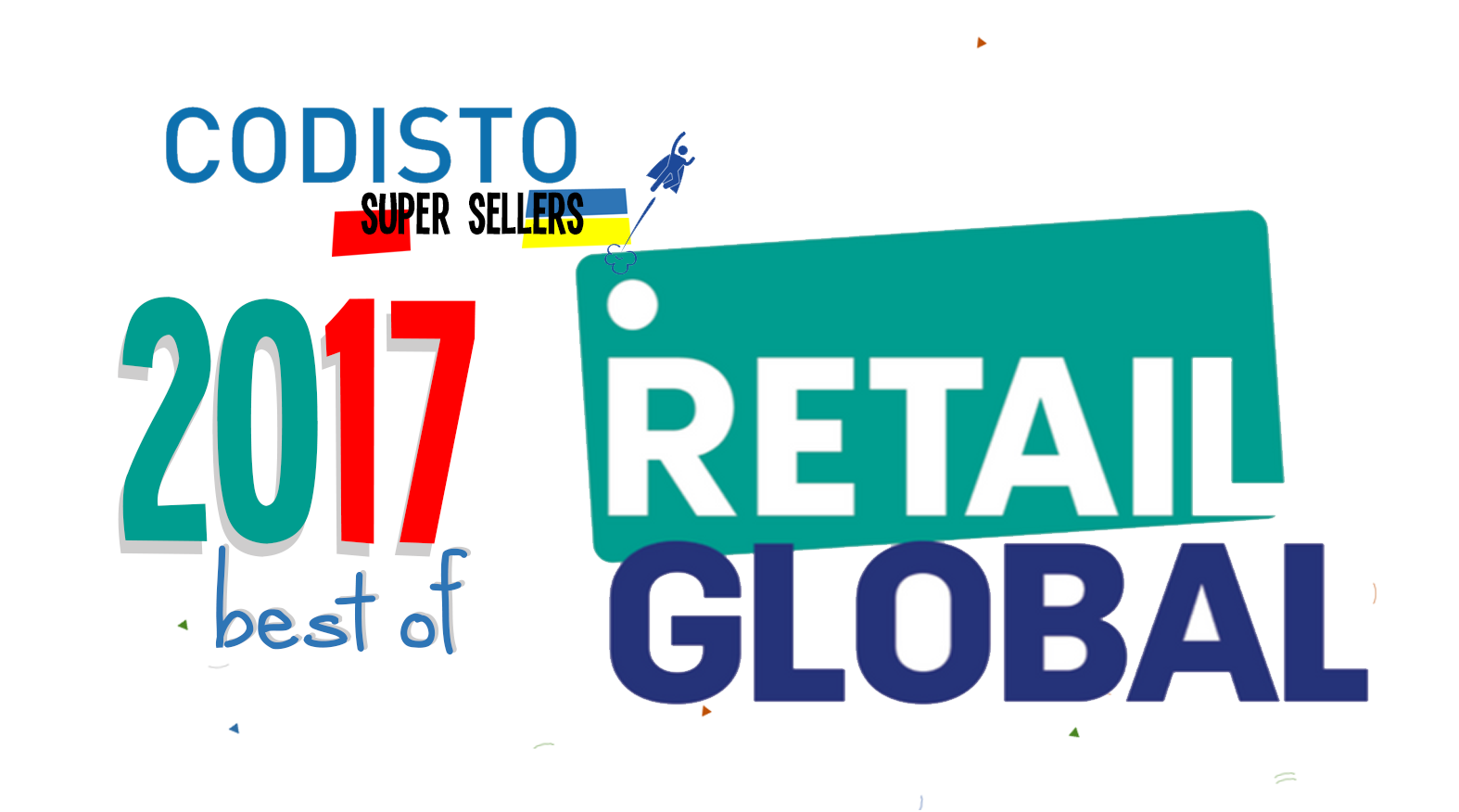 We've just returned from Vegas where we attended the Retail Global Conference and whilst our wallets might be a little lighter from time spent on the casino floor, we are happy to report the trip was otherwise a huge success!
What happens in Vegas doesn't always have to stay in Vegas – the team at Retail Global put together such a great event and we had so much fun getting to meet all the exhibitors and learning about their solutions for online sellers we just had to share our picks for the best in show.
Whilst there were too many great exhibitors and speakers to count, there were a few who really stood out to us for the innovative solutions they brought with them to the 3-day ecommerce event.
MerchantWords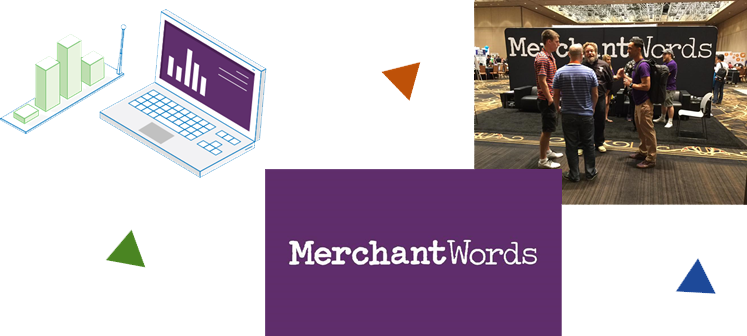 This is a name that anyone who has their ear to the ground in the Amazon seller community would have heard, and with good reason. Their keyword research tool for online marketplaces is a must have solution for Amazon sellers that are serious about optimising and marketing their listings.
For those of you who haven't heard of MerchantWords, this simple but incredibly powerful tool helps sellers to find keywords and estimated search volume for searches on Amazon; MerchantWords tells you what people are searching and how often. For anyone who has optimised their titles and keywords on Amazon, or run campaigns on Sponsored Products, then you will know just how vital a tool this is.
Since we last chatted with MerchantWords they've not only done a gorgeous redesign of their website, but they've also added a slew of extra countries to their keyword tool. US, UK, Canada, Germany, France, Spain and Italy are all already available and according to George – the founder and CEO of Merchantwords – they don't plan on slowing down anytime soon!
Their full global plan is normally $60 a month, but for a limited time our friends at MerchantWords are offering global keywords for just $29USD – to take advantage of this offer head to this link.
Payability

We were all ears when Kevin from Payability dropped by our booth to tell us about how they are putting the power back into seller's hands with their service which lets Amazon sellers receive daily payments from their marketplace sales . Imagine all you could achieve with that extra cash flow! And for Amazon vendors, Payability shortens their 60-90 day terms to weekly payouts. Whether you're an Amazon Seller or an Amazon Vendor, Payability enables you to move faster and turn more inventory by shortening your payment schedule.
Payability is offering $100 in account credits to new sign ups – check out this special offer here!.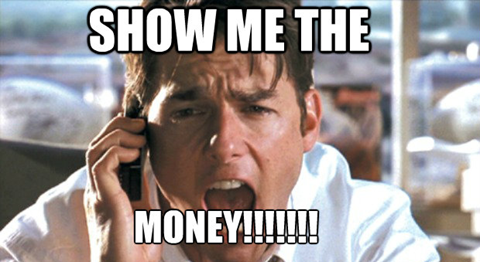 Getting Ahead of Your Competition
Specialist Digital Agencies have been helping clients with Google AdWords for a long time, but despite the fact that over 50% of product searches begin on Amazon, Sponsored Products (Amazon's on platform advertising service) gets very little love from traditional digital marketing agencies and consultancy firms. Whilst there are a few ecommerce consultancies out there that specialise in Amazon Sponsored Products and Amazon Marketing Services, there are very few full service digital agencies – with the breadth of experience in Google SEO and SEM – that have expanded the scope of their offerings to include Amazon as a paid marketing channel.
That's why we were very interested when we met ROI Revolution. By coming from a solid foundation of servicing clients in traditional digital channels first (AdWords, SEO, Conversion Rate Optimisation, etc.), and then taking that expertise across to Amazon, they are already the most holistic marketing agency that we've seen so far that offers Amazon specific services.
When we got home and had a chance to look through some of the research papers and articles they shared with us, it became even more obvious that these guys know their stuff!

ROI Revolution weren't the only exhibitor in the consultancy space that changed the way we thought about agencies though. The delightfully effervescent ladies from Cascadia Seller Solutions weren't just great people to spend some time with by the lunch buffet – they were also very clearly experts in the Amazon space. Run by actual ex-employees of Amazon, Cascadia's consultancy is a little positioned for sellers that need help building their brand. Unlike ROI Revolution who focus on growing your product's reach and visibility, Cascadia start a few steps back and help their clients during the sourcing, branding and strategy stage putting them on the right track for success and seeing them through to the end.
For sellers just getting into the space, and who want the confidence and security of having someone in your corner with top to bottom experience on Amazon then you might want to consider reaching out to Cascadia Seller Solutions . For more established sellers or anyone who has brought their product to market, but wants to kick it up a notch by turning up the marketing then ROI Revolution might have a solution for you.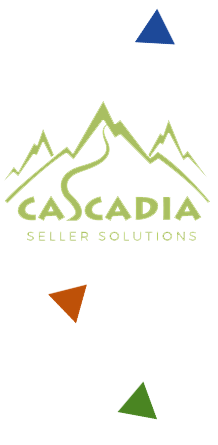 NS8 Online Fraud Protection
Online fraud is one of those things we don't see as a major concern until it blindsides us. NS8 provide solutions for the more prudent seller to combat what they call 'the Big Three Revenue Killers' of advertising fraud, order fraud and poor performance. We hadn't put much thought into it the past, but when advertising fraud alone is tipped to cost businesses a whopping $16 billion in 2017 we think it's the right time to start to consider protecting yourself as your business grows.
NS8 Complete Storefront Protection protects transaction fraud, advertising fraud and reliability issues and they integrate with most of the major platforms so it may be worth reaching out to them about their solution so you can sleep soundly knowing your online store is safe.
Don't get Lost in Translation
Our inner-geeks were most excited when Gary from Omniscien dropped by our booth to tell us about their Machine Learning Translation Platform, Language Studio.
Many of our Codisto LINQ users love being able to integrate their existing catalogues with Amazon and eBay in new regions, expanding their audience beyond the limitations of their country of residence.
For English speaking sellers, USA, UK, Canada and very soon Australia are some of the quick wins when it comes to going international, but for many of our users there is one thing standing in the way of going all the way global – the language barrier. Many of the European markets as well as India and Japan offer the chance to reach millions of new customers but the time and cost involved with translation puts them firmly in the 'too hard' basket.
This is when Omniscien step up to bat. Their powerful machine learning translation software lets you go beyond the basics of translation with industry specific engines, customisable writing styles and over 550 language pairs being just some of the features of their software. They have a range of solutions from their 'Off the Shelf' product to fully customised Enterprise offerings, so if you're lost in translation it may be worth your while to check out their machine learning translation technology!
Until We Meet Again…
With Retail Global Vegas 2017 done and dusted, it's time to set your eyes on their next event on the sunny Gold Coast in Australia, May 23rd to 25th 2018.
As always this will be an event not to be missed so head on over to the Retail Global website and sign up to their mailing list to be first to know when tickets go on sale.